We are a bunch of accidental beings. A Bronze Age lover lands up in management consulting. A HR professional who is haunted by Afghanistan. An atheist rapper who goes back home every day to a deeply religious family. A socio-political activist at heart who teaches school kids. A petroleum engineer who is perhaps the best unknown historian from the subcontinental northwest… I guess you get the picture. Faces – open or masked, some cosmic chaos, and the idea of a space that we can call our own enables this platform.
A bit of Mackinder too. The underlying idea behind the site's name stems from an acceptance of the fact that Halford Mackinder is the greatest singular, if relatively unknown influence on the current and the last century. For it is Mackinder whose Heartland-Rimland Thesis gave birth to the modern world, and everything in between: from the World Wars to the Cold War, from IMF and globalization to GWOT or ISIL.
When we are not busy fighting for our meal, we get together here. And you are welcome to join us! Just leave your name and mail address for posts and updates from Heartland Analysis.
---
OUR ANALYSTS
ADITYAKRISHNA SINGH DEORA
A Sarkari mechanic by profession and working in the energy sector, Adityakrishna is blogger who explores history and cultures of Asia to occasionally distract himself. Schooled in cities across India, he has special interest for Subcontinental Northwest, Nomadic narratives and the turbulent past. Like all nomads, he loves his music and drinks. A wannabe "optimist nihilist", he is also a serious dabbler.
ARINDAM MUKHERJEE
Arindam a.k.a Journey Dog is a traveller who takes a special interest in the Eurasian Chessboard. He has authored three books (The Fifth P, The Puppeteer, A Matter of Greed), co-authored Sambhala – The Journey Begins, and is planning to compile another one on short stories but remains too lazy for the challenge. Get him a large cup of Earl Grey and he might share stories of how interesting it was to be curious during the pre-Google era.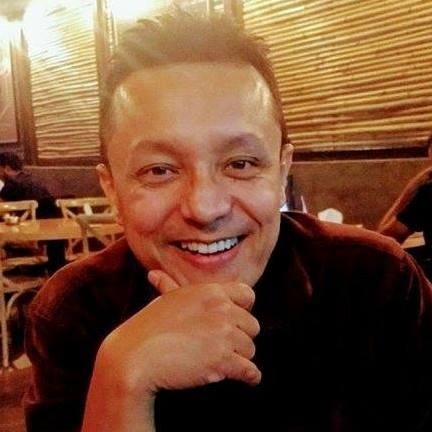 ARIJIT GHOSH
An editor and a motorcycling enthusiast, Arijit Ghosh has been writing for over a decade about everything under the sun, from soliloquies of unhinged minds or anecdotal accounts from his days in Benaras, to erotica, lost love, and the nuances of living as an atheist in multicultural India. He resides in Bangalore, subservient to his wife of two decades and a 16-year-old son.
OMER GHAZI
Omer is a mathematician and a blogger who takes special interest in history, philosophy and geopolitics. He has co-founded an organization Vicharak for spreading awareness about social evils and he is currently serving as its Vice President. When he is not solving maths or writing articles on culture and religion, he is playing drums and writing raps.
TONY STARK
One of the brains behind Heartland Analyst, Tony is a product of IIT & IIM, and has been all over the world as a part of the strategy teams of the heavyweights in management consulting and allied sectors. Now he likes his evening walk by South Calcutta Lake, and plans to begin bodybuilding just as soon as an old shoulder injury dries up. When he is not contemplating his fitness goals, he is our business strategy guy for Heartland Analyst.
ARSHIA MALIK
Arshia describes herself as a mother first, then a writer, a teacher, a blogger and a silent observer of life, war peace and conflict, the subcontinental politics, and the human condition. Not satisfied with the silence she ventured into the world of blogging when her posts got accepted in Pakistani news outlets. She is also a blogger for Times of India, besides being an indefatigable advocate of reform in the Muslim world.
Arshia is currently working on her thesis - Emergence of Critical Thought and Scholarship of Reasoning in Islam and why it is the need of the hour.